We are going to tell you about unlucky publications in social media that led to widespread criticism and sacking. Insult a member of the Royal Family? Make fun about old people? Publish sexy photos? Do not repeat other people's mistakes!
In preparing this publication, we relied on mass media reports as were, and do not guarantee the accuracy of information below.
Case 1
Marina N. living in the city of Nizhny Tagil, Russia, was a hospital nurse, and became an anti-hero of the Russian Internet for publishing a photo of a patient on her social media page. There is nothing wrong with taking a picture of oneself with a patient, but that time the patient was on the operating table, unconscious under anaesthesia, and with his abdomen open; one can also see blood stains, and the identity of the operating surgeon is revealed in the photo.
The photo sparked quite a bit of public outcry, a committee on ethics was set up, and found that the photograph had been taken in breach of professional ethical standards. The medical nurse, however, was not sacked, but got away with a public apology and signing of the Code of Professional Conduct. Shortage of staff in the hospital may have played a role in this.
Case 2
Olesya N., a medical nurse in the Kolomensk Central Hospital, was not so lucky. Olesya was preparing a patient for pancreatic surgery, and decided to document that memorable moment taking a photograph of the man lying naked on the operatingtable. Keeping the picture in her smartphone didn't seem good enough, so Olesya published the photo of the naked patient in Instagram. The patient died two days later; and the photograph led to quite a bit of outcry and criticism in the Internet community.
Olesya's job contract was terminated. This is what she said:
"Certainly, this is not the best thing I ever did in my life. I don't know why I published the photo, and I didn't expect the consequences. The hospital administration is, however, unfair to me: in response to the complaints they said they had terminated my job contract, but they failed to explain the formal cause. Of what I know, formally, one can't be sacked on the basis of 'a publication in the Instagram'. They say I published personal information, and violated medical confidentiality requirements, but I never published passport data of the patient, his face can't be seen there either."
Case 3
In early 2016, Luciano Spalletti, Roma manager, and Francesco Totti, the legendary player of the Club, had a conflict; as a result, Francesca Brienza, anchor of the Club's TV channel, lost her job.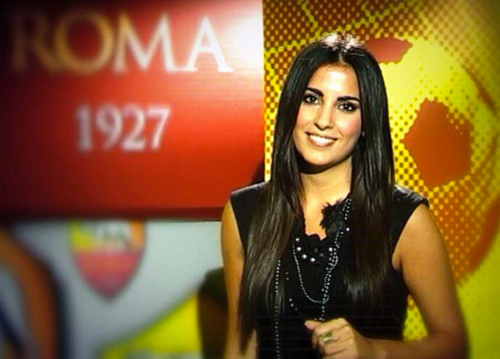 Her contract was terminated because she had 'liked' a Facebook post suggesting the Roma manager should jump off a bridge (or be thrown off it).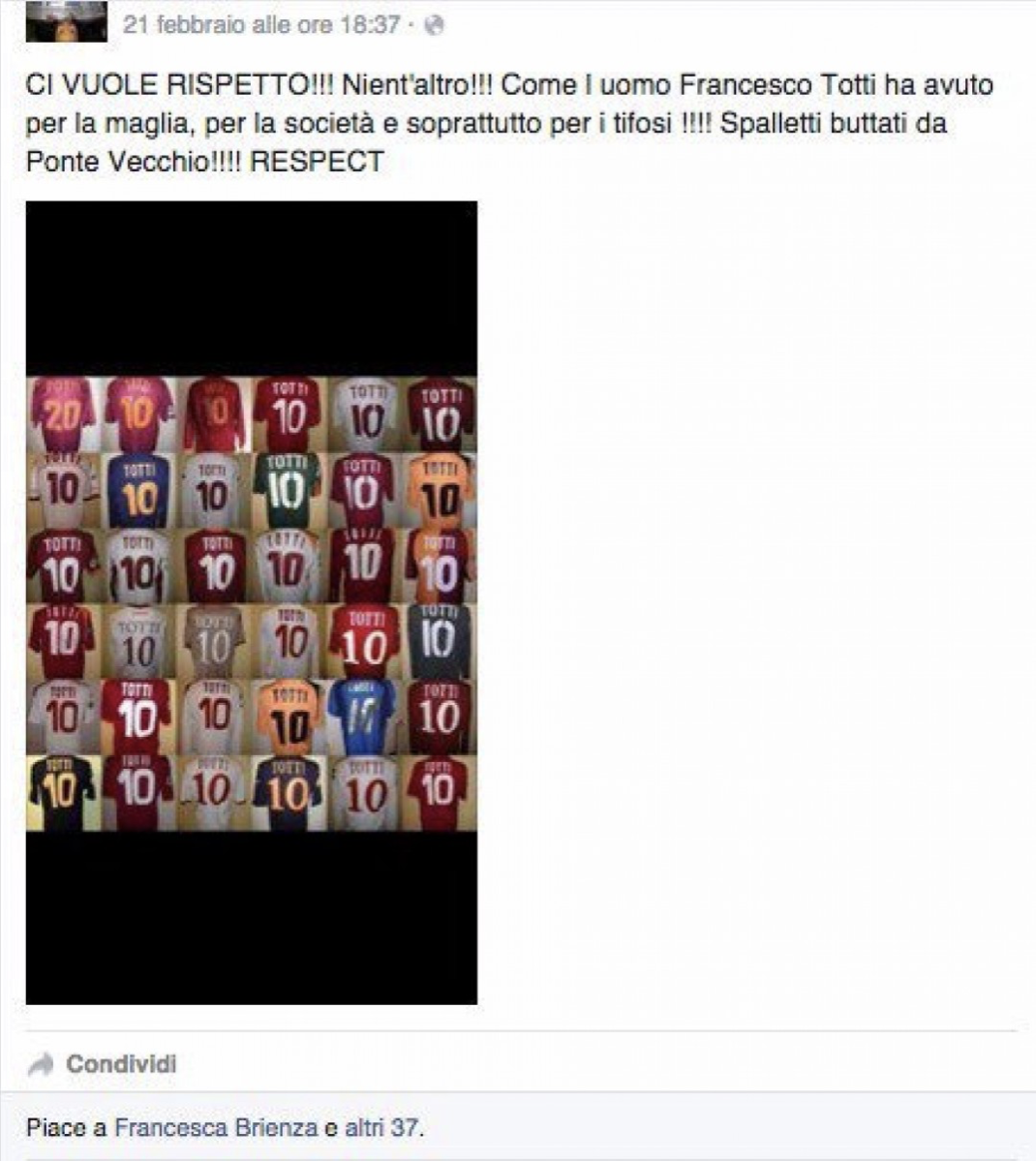 Case 4
Artem N., a police captain in the town of Bereznyaki, joined the activist group 'The case against Navalny is a case against us' (protesting against prosecution of the politician), and published a family photograph in support of the activist. For this publication, he paid with his job in the police.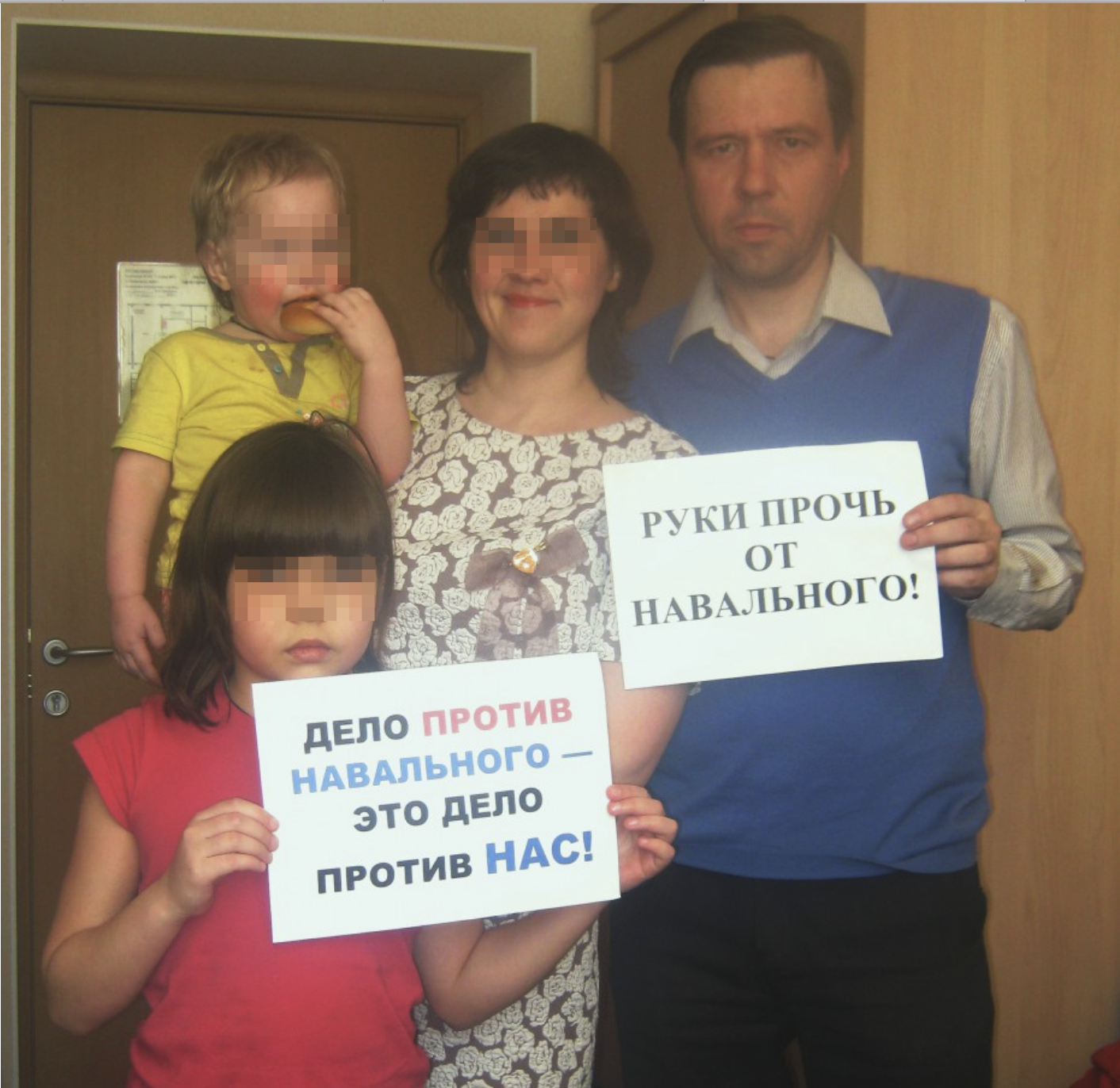 He was dismissed from his office 'for an action compromising integrity of a police officer'. Giving an interview to an Internet media, Artem did admit that he had breached the law "On Service in Law Enforcement Agencies of the Russian Federation" that directly forbids police officers to publicly present their political opinions.
According to information in mass media, at the point of termination of his service contract, Artem had two dependent children, one of them with special needs. Had he served another 35 days, he would have been able to retire and receive state pension.
Case 5
Alexander Plushev, a journalist at Echo of Moscow, a radio company in Russia, twitted an unethical comment about the death of the son of Sergey Ivanov, Head of Russia's Presidential Administration; the young man got drowned while on holiday in the United Arab Emirates.
"Do you think the death of Ivanov's son, who had once hit and killed an old woman by his car, and then orchestrated imprisonment of her son-in-law, is